Book Now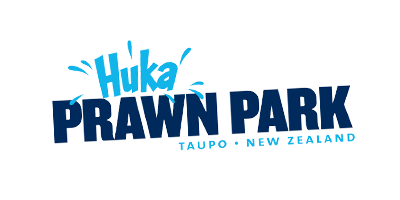 New baby Prawns for Hand feeding.
Meet some of the new additions to Shawn's family, before we get too excited unfortunately this doesn't mean prawn fishing is back these guys are bound for the hand feeding experience.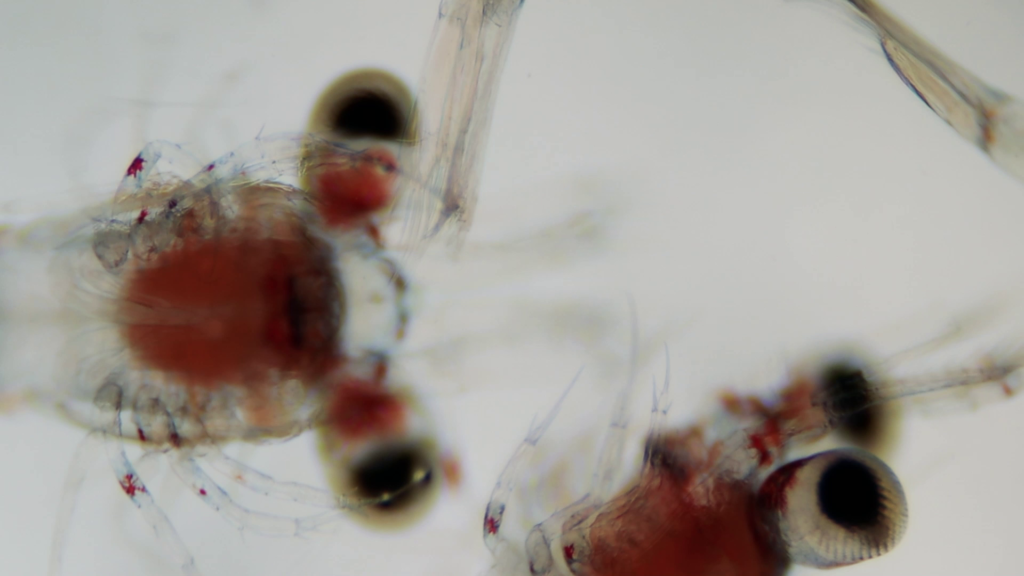 Would you believe these little guys eating and kicking around under the microscope are starting at only 1mm in size growing to about 3-4mm at 15 days old. Bound for the hand feeding tank in September they will be about 30-40mm in size and ready to tickle your hands.
Although prawn fishing is unavailable due to low survival rate we are always working behind the scenes to improve and alter our process within the prawn breeding system. Throughout our latest laval run we have implemented a few new things to allow for smaller breeding runs, increased water turn over improving the filtration and quality of the water and different food.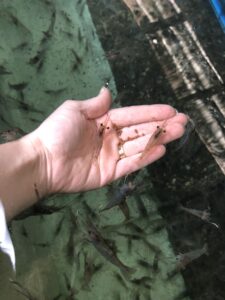 These experiments and research are important to continually monitor and understand the cycle and survival of the prawns, environmental changes and other variables that happen over time, putting us on the front foot for the arrival of the new breeding stock. This run has continued to highlight the importance of introducing new blood lines in which we continue to work closely with MPI to receive a new import license to bring in new brood-stock from Israel or Thailand. We are on track to receiving new brood-stock by early 2023, after the quarantine process which will likely conclude late 2023, we hope to have prawn fishing added back into the huge list of awesome activities you can experience here at Huka Prawn Park.
In the meantime we continue to maintain a good number of baby prawns for the hand feeding experience which is a huge highlight for many on the behind the scenes tours.
With the behind the scenes tour and all the fun available in the activities park, Huka Prawn Park still offers hours of genuine family fun and we continue to welcome everyone to experience all that's on offer.
Top