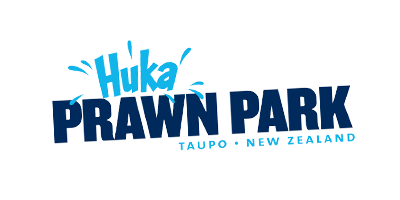 Careers
Company Biologist – Aquaculture
Huka Prawn Park operates on the banks of the Waikato River in Taupo and is New Zealand's only Prawn Park. We are a well established Tourism attraction that is founded around the Giant Malaysian River Prawn.
Some responsibilities will Include:
– Measuring and Monitoring water chemistry
– Maintain a healthy freshwater ecosystem
– Carrying out Larval runs
– Transferring of prawns
– Growth rate monitoring and feed rates
– Resource consent compliance
A tertiary qualification (degree or post graduate) in Biological sciences with a background in Marine Biology, Aquaculture or freshwater ecology is essential. Practical work experience in a related field would be of an advantage. Experience with prawn's is not essential as training will be provided. A practical ability and mechanical understanding as in any production situation is also an advantage.
The successful applicant will need to have:
– Passion for animal husbandry
-Excellent observation skills
– Good time and self management skills
– Organised with great record keeping skills
– Care and finesse in their work
– An eye for detail
This position is full time and is a fantastic opportunity for someone to join a very unique and privately owned company. For more information on Huka Prawn Park's whole operation please check out our website: www.hukaprawnpark.co.nz
Please email info@hukaprawnpark.co.nz with CV's and which position you are applying for.
Top