Book Now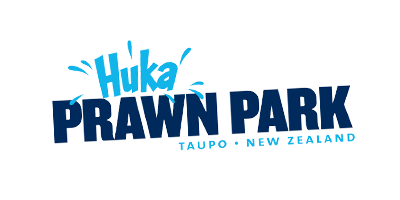 Frequently Asked Questions
1. Can I still eat prawns?

Absolutely – Huka Prawn Park Restaurant is still open and will be serving prawns.

2. What else can we do at Huka Prawn Park?

Prawn fishing is only part of the experience! There is still a heap of activities on offer for a fun-filled day of entertainment for the whole family. You can still take a guided tour through our nursery and hatchery and hand-feed baby prawns, venture through the adventure park, play on the aqua trikes, pedal boats and stand-up paddle boards, fire off water cannons, discover the kids playground, nature walk and so much more! The restaurant on the edge of the Waikato River is still open for dining, and will still serve prawns on the menu!

3. What's new at HPP?

We are endless creating new fixtures from screaming fountains coming soon to adding to the boating lake with unique pedal boats.

4. Will the price change accordingly?

Yes our entry price has been reduced. $65 for a family pass. see our park info page for full list prices.

5. Can I still learn about prawns?

We run a behind-the-scenes tours where you can learn all about the lifecycle of a prawn and hand-feed baby prawns! We are still taking educational tours for school and tour groups as well.

6. Is the closure of the prawn fishing Covid related?

No

7. Will there be any redundancies due to the prawn fishing closure?

No – we are able to redirect our fishing staff into new activities around the park.

8. Are you still able to try fishing?

Not at this point unfortunately.

9. How long will the fishing component of the Activity park be closed?

We are unsure on how long this will take, however we have been and will continue to work hard on identifying the issue so we can once again offer prawn fishing at Huka Prawn Park at some stage in the future.

10. Will there be enough prawns for breeding?

Yes, we still have breeding stock in our hatchery and nursery. You can see this still on our behind-the-scenes tour.

11. What prawns are you selling in the restaurant?

We are selling the same species we grow at Huka Prawn Park and these are ethically grown and imported from Thailand.

12. How long have the prawn numbers been in decline?

The problem has progressively got worse over the last four years.

13. Do we have to pay a park entry fee to dine in the Restaurant?

No, the Restaurant is separate to the Activities Park.

14. How long are we allowed to stay in the Activities Park?

The entry fee is an all-day fee; you can stay from opening until closing time. We recommended allowing at least 1 1/2 – 2 hours.

15. How much extra is the tour of the Prawn Nursery and Hatchery?

The tours which depart on the hour are included in your all day pass. You don't have to go on the tour but we thoroughly recommend it. The tours take about 25 minutes. You can also purchase a Tour only pass.

16. What days are you open?

School Holiday Hours:
Open 6 Days – Wednesday to Monday (closed Tuesdays)
Opening Hours: 9am to 4pm.
General Hours:
Open 5 Days – Thursday to Monday (closed Tuesdays and Wednesdays)
Opening Hours: 9am to 3pm.

17. Do you charge a surcharge on Public Holidays?

We do not charge a surcharge to go in Activities Park but we do have a 10% surcharge in the Restaurant.

18. Does the Restaurant take bookings?

No we don't take bookings, so please just come on in when you are ready. We do run a wait list if needed. For groups of 15 or more please contact our bookings team on bookings@hukaprawnpark.co.nz or 07 3748474.

19. Can I bring a picnic into the Activities Park?

Yes, you are very welcome to bring a picnic or snacks into the Park but no alcohol please. We have lots of space for you to enjoy this. You are unable however to bring your own food into our Restaurant.

20. Can I bring my pet into the Activities Park or Restaurant?

Sorry no, we do not allow pets into the Activities Park or Restaurant unless they are seeing eye dogs etc.
Can't find the answer to your question here? Please contact us.
Top