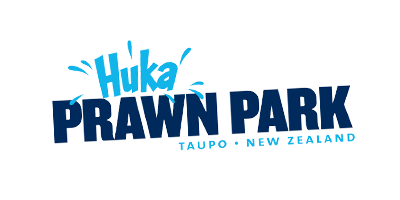 Frequently Asked Questions
Do we have to pay a park entry fee to dine in the Restaurant?

No, the Restaurant is separate to the Prawn Fishing Park

How long are we allowed to stay in the Prawn Fishing Park?

The entry fee is an all-day fee; you can stay from opening until closing time.

Do we get charged extra to keep the prawns we have caught?

There is no additional charge to keep the Prawns that you have caught. You can either have the fishing hut staff put them on ice for you to take home or cook them in the urn in the park yourself.

How many Prawns are we allowed to catch?

You can catch as many Prawns as you are able, there is no limit.

How much extra is the tour of the Prawn Nursery and Hatchery?

The tours which depart on the hour are included in your all day pass. You don't have to go on the tour but we thoroughly recommend it. The tours take about 25 minutes.

Can I bring my own fishing gear?

Sorry we don't allow fishing gear to be brought into the park. We will supply you with all of the equipment you need to go Prawn fishing.

What days are you open?

We are open every day of the year including public holidays except Christmas Day.

Do you charge a surcharge on Public Holidays?

We do not charge a surcharge to go Prawn Fishing but we do have a 10% surcharge in the Restaurant.

Does the Restaurant take bookings?

No we don't take bookings, so please just come on in when you are ready. We do run a waitlist if needed. For groups of 15 or more please contact our Sales, Marketing and Reservations department on info@hukaprawnpark.co.nz or 07 3748474.

Can I bring a picnic into the Prawn Fishing Park?

Yes, you are very welcome to bring a picnic or snacks into the Prawn Fishing Park but no alcohol please. We have lots of space for you to enjoy this. You are unable however to bring your own food into our Restaurant.

Can I bring my pet into the Prawn Fishing Park or Restaurant?

Sorry no, we do not allow pets into the Prawn Fishing Park or Restaurant unless they are seeing eye dogs etc.
Can't find the answer to your question here? Please contact us.
Top