Book Now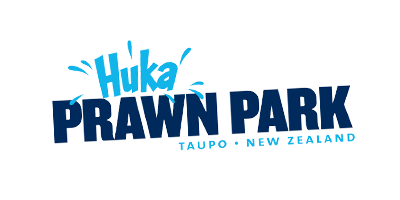 Cancelled – Locals Fun Day
Saturday 25th February 2023
It is absolutely gutting for the team at Huka Prawn Park  to announce we are unable to go ahead with our locals family fun day next weekend, Saturday 25th of February.
Unfortunately throughout the recent storm we suffered damage to multiple areas throughout the park and our focus is to get everything sorted to be able to have the activities park and behind the scenes tour fully up and running for the public as soon as possible and to begin to recover ourselves.
On a positive note for you all, Taupo locals always receive half price entry to the activities park, so if you are in the position to support a local business you can still come and have some family fun at a super affordable price. It would mean so much to us to see you all out here over the coming months. We will reassess later in the year and look at another locals day.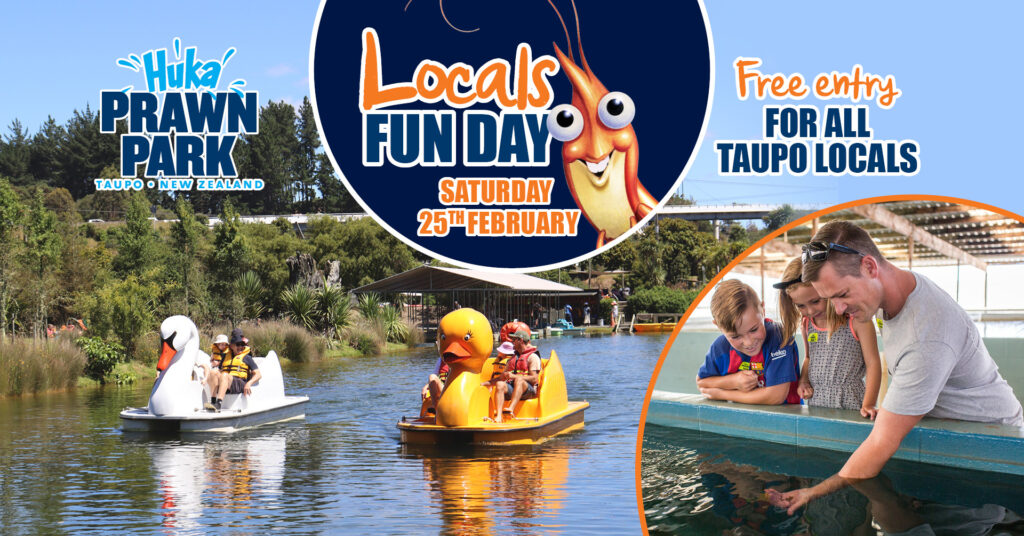 Hey Taupo Locals, Come and enjoy a family day out at Huka Prawn Park and experience one of Taupo's iconic fun parks with activities and fun for all ages.
Explore our stunning riverside park setting with interactive fun around every corner from squirting bikes, water weights, racing the water gauntlets to see who can come out dry plus firing off the water cannons for the ultimate water fight, you could give paddle boarding a go on the calm pond waters, race each other up and down the boat pond on a huge range of pedal boats including the iconic Swanderella and Duck Norris. Come see and learn about our prawns and geothermal connections on a Behind the Scenes tour and hand feed the baby prawns, don't worry they don't bite just tickle.
We are opening the activities fun park up for the day for all Taupo locals to come enjoy some family time together and create lasting memories for free.
Head on out to Huka Prawn Park in the Wairakei Tourist Park on Saturday 25th of February 2023, bring along a proof of address (on per family) and receive a free full day activities park pass for free.
We are also offering free tours and park walks for senior citizens on Friday 24th 2023, tours leaving at 10am, 12noon and 2pm.
Keep up to date with all the happenings on the day over on our Facebook event > https://fb.me/e/2FAqELyQs
Top